Nanomaterials

ALD reactors

Nanomaterials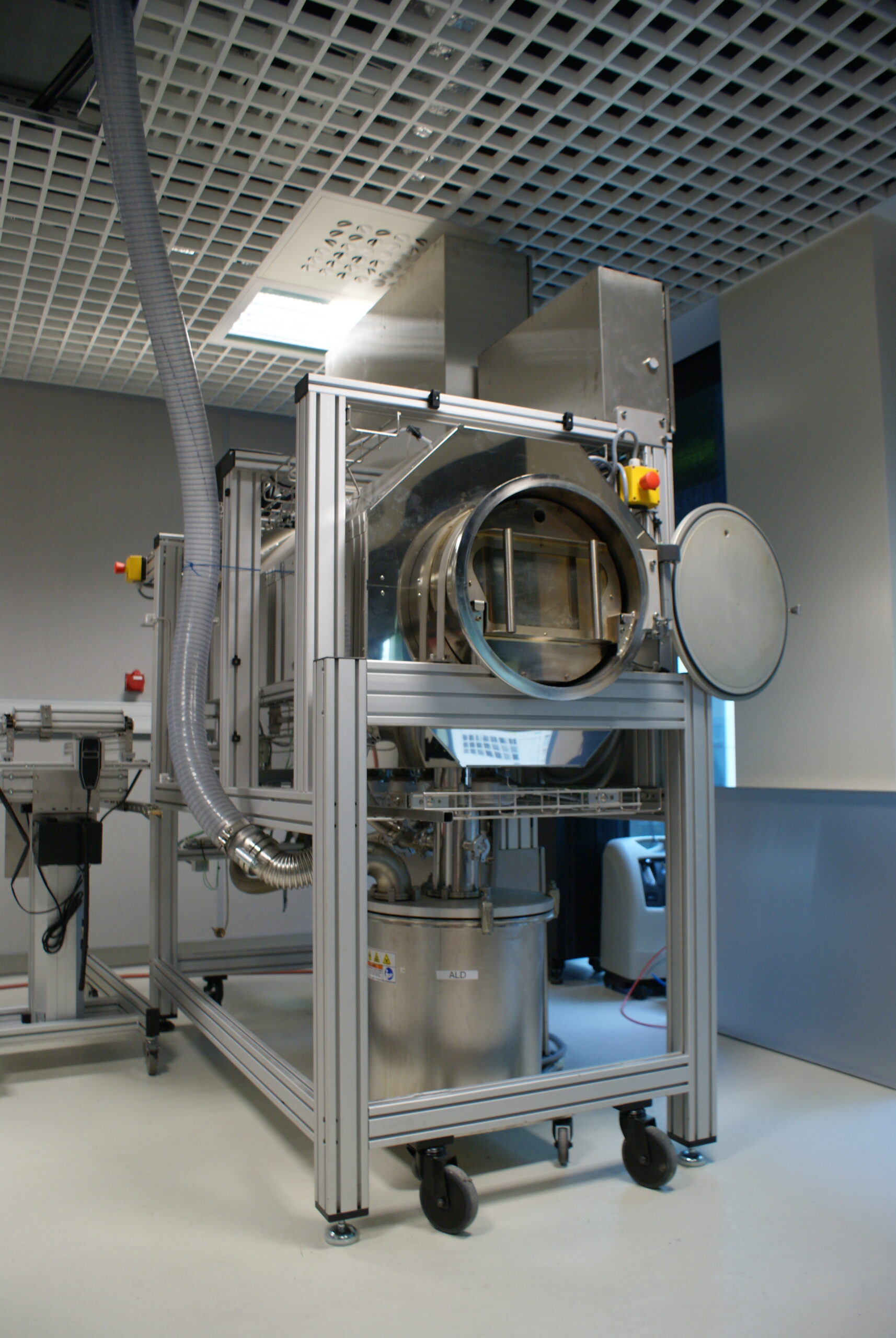 01

Beneq P400 and P800

Parameters

Surface engineering / deposition systems

Reaction chambers that enable working with elements from 20 mm up to 600 mm in size. The temperature range of the deposition process is 50-500°C. In the reaction chamber, a coating of a given material is deposited on the selected substrate, layer by layer. We have experience in the deposition of layers/ coatings of:
toxides (e.g. Al2O3, TiO2, ZrO2, ZnO, Cu2O, CuO, MgO)
nitrides (e.g. AlN, TiN, CrN)
sulphides (e.g. ZnS, SnSx)
carbides (e.g. Al4C3, SiC)
metals (e.g. Pt, Cu, Pd)
polymers
biocompatible layers (implants)
sandwich-type layers (photovoltaics)
doped materials (e.g. AZO, MZO, FZO
Application areas of layers obtained with the ALD technique:
microelectronics: sensors, solar panels, memories, fuel cells
passivation layers, wear-resistant layers, nano-wires, anti-corrosion layers
usable coatings, for example on porous materials
biocidal coatings
ALD (atomic layer deposition) – a technique based on the alternate introducing of reagents (called precursors) to the reaction chamber.